Dr. John Sowers, author of The Fatherless Generation: Redeeming the Story, states, "Fatherlessness is a driving force behind gangs, teenage pregnancy, drug abuse and suicide. And all too often the fatherless are either marginalized or ignored."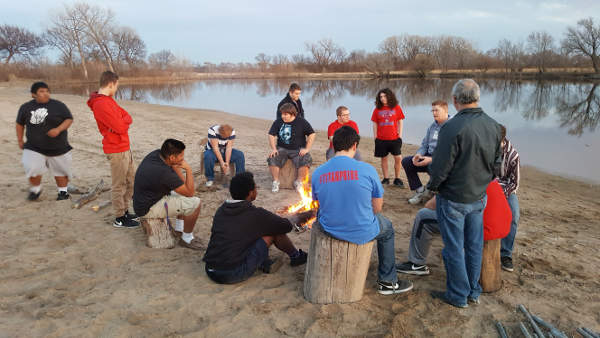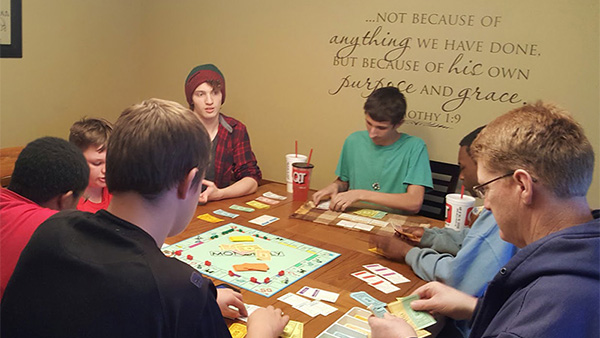 Where do we see the fatherless today?
63 Percent of Youth Suicides
71 Percent of Teenage Pregnancies
90 Percent of All Homeless and Runaway Children
70 Percent of Juveniles in State Operated Institutions
85 Percent of All Youth Who Exhibit Behavior Disorders
80 Percent of Rapists Motivated with Displaced Anger
71 Percent of All High School Dropouts
75 Percent of All Adolescents in Chemical Abuse Centers
85 Percent of All Youth Sitting in Prison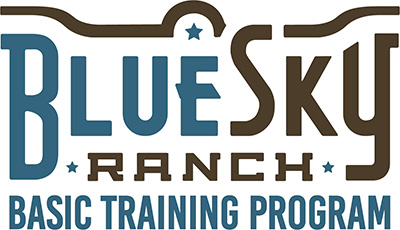 What is the BSR Basic Training Program
Basic Life Skills
Budget, Meal Planning, Grocery Shopping, Basic Cooking, Basic Sewing, Basic Financial Management, Social Skills
1st Quarter (January – March)
Life Skills+
Driver's Ed, Casey Life Skills (Personal Goals – Defining Strengths & Weaknesses), Learning to work with Power Tools and Ranch & Landscaping Equipment, Gardening
2nd Quarter (April – June)
Outdoor Skills
Driver's Ed, Construction Education, Outdoor Projects, Camping and Fishing Skills, Firearm Safety Training
3rd Quarter (July – September)
Outdoor Skills+
Driver's Ed, Construction Education, Outdoor Projects, Camping and Fishing Skills, Equipment Maintenance, Basic Financial Education
4th Quarter (Octorber – December)
Frequently Asked Questions about our Mentor Services
Can anyone be a part of the program?
This program is specifically for young men (ages 14-19) who do not have fathers in their lives. There is an application process before attending.
Who do I talk to if I have more questions about the program?
Please contact Paul White, Executive Director at 316-648-5385.
When do you meet?
Our Tuesday program consists of Freshmen & Sophomore students and meets Tuesdays after school.
Our Friday program consists of Juniors & Seniors and meets Fridays after school.
*A home-cooked meal is provided during each meeting.
We have four campouts during the year and various special events.
During the summer, the entire group meets two days a week.
How can I become a Mentor?
Please contact Paul White, Executive Director at 316-648-5385.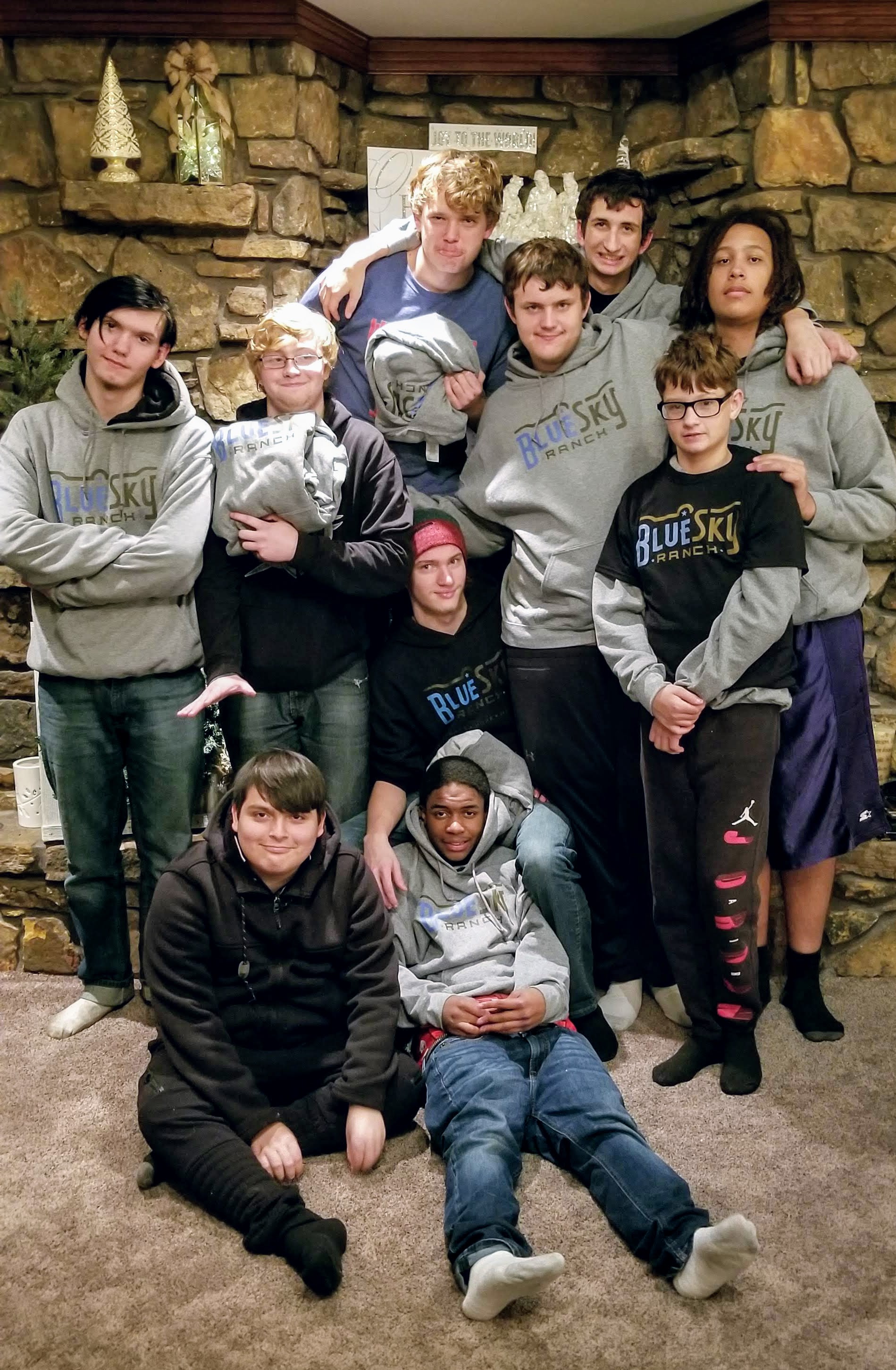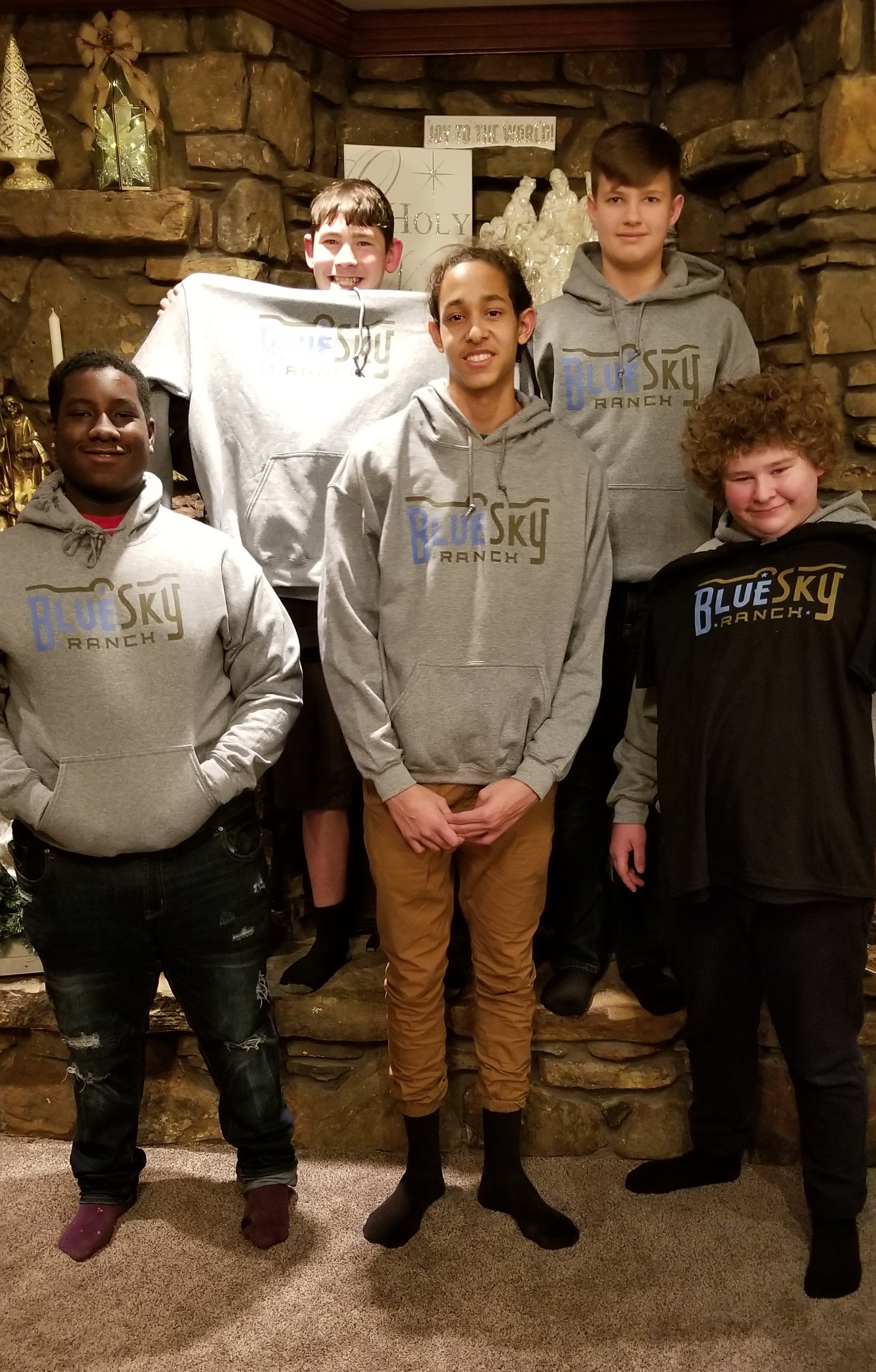 Blue Sky Ranch believes there is a large, under-served population of fatherless boys age 14 and up.  We feel an urgency to stand in the gap for these young men.  BSR does not romanticize the experience of Hope and Healing – we know it only comes when teens learn to trust, accept love, know their self-worth, and experience freedom.  This intense process requires months – even years of absolute dedication.  At Blue Sky Ranch groups of boys are brought together with several men to build healthy relationships through projects, challenges, education, construction skills, community service and fun.
Boys without fathers (or responsible fathers) are missing out on key development moments on their way to becoming men.   A vital key to becoming a man is understanding true masculine qualities – not those sold through the media. These attributes are faithfulness, honesty, truthfulness, accountability, knowing hard work, and being able to test strength and fortitude.  At Blue Sky Ranch we are able to utilize our facility to interact with young men in many different areas.  We work on the ranch; learn to care for animals; learn to use and maintain equipment; complete Driver's Ed; learn construction skills and gain certification; practice community service; learn about finances; learn to cook and sew; engage in projects; participate in group Equine Assisted Learning for: social skills, soft skills, leadership, team building, etc.; fish and swim in the 7-acre pond; play games on the beach; ride horses; camp; learn gun safety; and continually add to these recreation activities.  Our BSR Basic Training Mentor Program is growing and evolving at a rapid pace.
"How wonderful it is that nobody need wait a single moment before starting to improve the world." –Anne Frank
At BSR, we believe in giving back to the community! In our efforts to break negative and dysfunctional cycles in the lives of young men without fathers, we introduce and apply the concept of Community Service. There are so many benefits to looking outside of our own needs and serving others. As these young men journey toward becoming valued members of their community, we applaud their efforts to give selflessly for no other reason than the simple fact that they are able and willing.