BSR Therapy Services uses a unique approach to bring hope and healing to our clients.  We are all about using horses as ambassadors for change.  Equine Assisted Psychotherapy has actually been practiced for decades but has only recently gained popularity as a proven and respected treatment in Psychotherapy.  At Blue Sky Ranch, Equine Assisted Psychotherapy involves working with a Clinical Therapist, an Equine Specialist, and at least one horse.
To understand why EAP works so well, one must understand that horses are honest.   They are very sensitive to movement and emotion – in fact, they actually mirror human behavior and emotion.  A connection between the client and horse allows clients to feel safe – without feeling judged.  (The horse can only mirror what it sees and feels – without motive or expectations.)
In the arena, the horse's behavior and interaction creates opportunities for the client to maintain a self-awareness while processing what is happening during activities.  The horse becomes the reference point when processing feelings, pain, fear, etc.  Through Equine Assisted Activities, the client is more likely to align his/her experience with the horse's experience in the moment.  This technique opens a door for the client to safely develop a sense of trust in his/her relationship and interactions with the horse.
Through the gentle, patient nature of the majestic horse, confidence and trust can be rebuilt in clients who suffer from psychological issues.  Our therapy horses teach individuals much about themselves and how they interact with others.  Our ambassadors for change effectively teach individuals how to change themselves to receive a different response.
New Client Forms
Please download, print and complete each form below and bring them with you to your first appointment.
We are exclusively focused on Trauma Processing.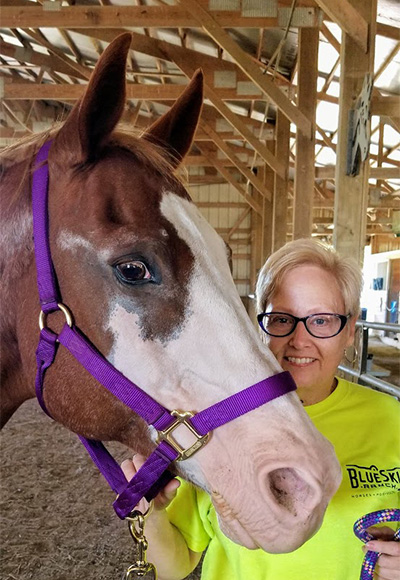 Diane Bidwell, LSCSW
Diane has twenty-four years of experience as a social worker; and has spent the last seventeen years as a licensed clinician. Her success reflects years of service and knowledge regarding foster care and adoption. She is quite accomplished in the treatment of children, adolescents, and their families as they struggle with daily interaction in the home, at school, or both.
Diane has been trained in working with all ages to successfully overcome previous trauma, depression, anxiety, and grief and loss.
In addition, she has spent many years developing creative techniques to assist individuals on the autism spectrum with attention/focus issues and adjustment.
Another special area expertise for Diane is her Pre-Marital Counseling. She is also qualified in helping couples to work through marital conflict, infertility issues, and combining two families into one through a second marriage.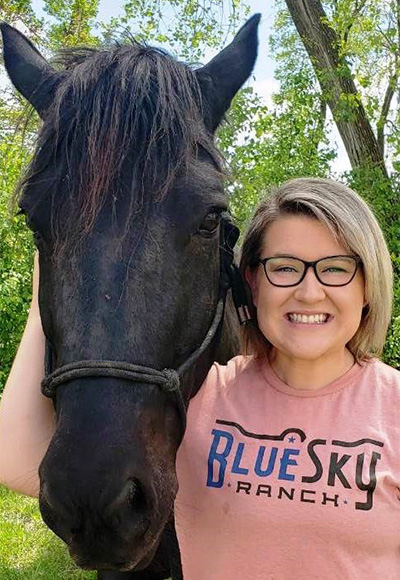 Camber White, BSW & Equine Specialist
Camber earned her Bachelors of Social Work at WSU; and has been certified in EAGALA (Equine Assisted Growth and Learning). She has facilitated Equine Assisted Therapy since 2012; and has owned her own horses for nineteen years. In addition, Camber has had much success working with and training horses throughout the years. She has worked with numerous families and individuals of all ages requesting her consultation services in that area.
In addition, she has been working in EAL (Equine Assisted Learning) since 2014. Through EAL Camber has worked with groups and individuals in the following areas:
BASIC LIFE SKILLS
SOCIAL SKILLS
FOLLOWING DIRECTIONS
COMMUNICATION SKILLS
LEADERSHIP SKILLS
TEAM BUILDING
ALTERNATIVE BEHAVIORS
Learn More About Equine Assisted Therapy