Blue Sky Ranch Construction Magnet Academy
Vision – BSR Academy strives to provide many young men an alternative route to education and success toward a rewarding career.
Mission – BSR Academy delivers quality education, using cutting edge technology, combined with innovative instruction to propel students forward toward individual success.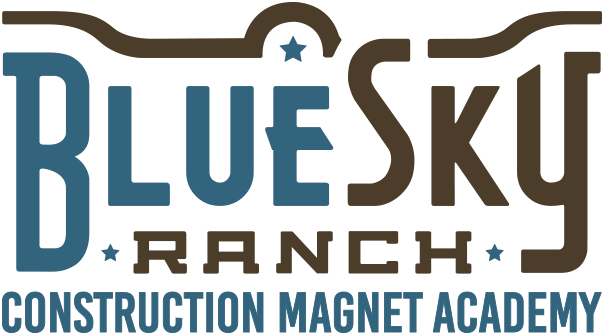 Purpose – At BSR Academy we know that there are many young men that desire alternative routes to complete high school and connect to a rewarding career. The construction industry is in need of trained, motivated individuals that want to achieve success in the industry. Construction offers a variety of career opportunities and the industry is facing a shortage of workers. Our academy offers an internet based high school curriculum (Ignitia) and NCCER certification (WSUTech) in construction skills. Our facility offers creative learning opportunities and environments. We also use Equine Assisted Learning to support the life-skill development of each of our students.  We have a faith-based approach to life and learning. We believe that every person has a God designed purpose and everyone can be a success story.